Top Ten Tuesday #11
Top Ten Books I've Enjoyed That Have Under 5000 Ratings On Goodreads
Top Ten Tuesday is a weekly meme hosted by The Broke and The Bookish and consists of them picking a topic each week for us bloggers to list our Top Ten.
I'm so late with this one but hey sure heck! I forgot what days I had and what date..... :/
This was only 2000, but that was too hard so I upped it to 5000. So here are the books:
1. Beautiful Broken Things by Sara Barnard
828 Ratings
This is just a 2016 debut that released back in February and it is seriously an amazing book about female friendships. I just finished this book last week and it was just a perfect read.
2.
Unbecoming by Jenny Downham
882 Ratings
I read this book solely because I was going to be meeting the author but then it was such an amazing book. And I'm really shocked to see that it has only 840 ratings. Guys this book is amazing! Seriously!
3.
Trouble Is A Friend Of Mine by Stephanie Tromly
1,972 Ratings
Honestly, I wouldn't have picked up this book only for I got it in my owlcrate box and it was so good! It was so funny and entertaining and I really just enjoyed this book. I really recommended this and the sequel is coming out this year.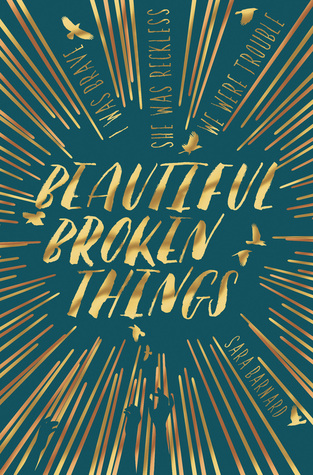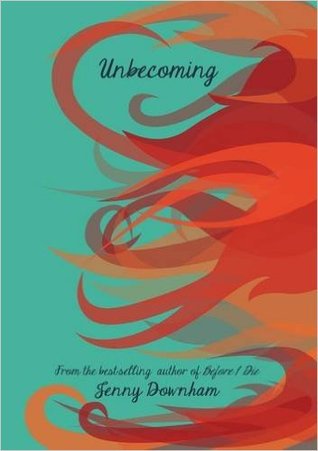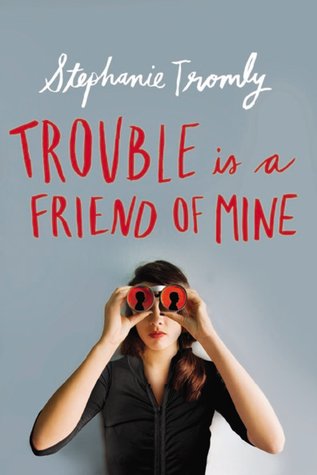 4. The Dead House by Dawn Kurtagich
2,225 Ratings
A seriously impressive and uniquely written story. This novel is one to read at Halloween when it is late and dark. This book was very, very creepy and thrilling. A book that will definitely keep you on your toes especially with the way it was written through interviews, video tapes and diary entries.
5.
Empire of Night by Kelley Armstrong
2,937 Ratings
This is the sequel to Sea of Shadows by Kelley Armstrong and honestly it was such an amazing sequel. These books are scarily, horrifically good and this sequel which released in 2015 should have way more ratings!
6.
One by Sarah Crossan
3,400 Ratings
A really intriguing and heartbreaking story of conjoined twins. This story was utterly unique in this topic as well as being written in verse. I read this in less than 3 hours and loved every bit of it.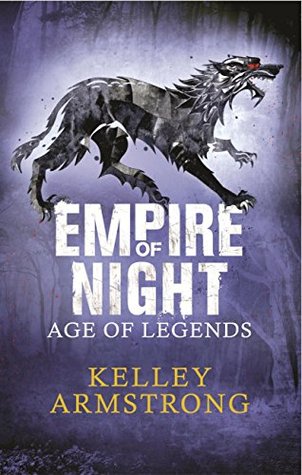 7.
Asking For It by Louise O' Neill
3,415 Ratings
Asking For It is such a raw and powerful book about rape and the way that society is around this topic. Louise O Neill really put so much into this book and it is definitely such an inspirational but hard to read novel that is a must read for everyone and I mean everyone.
8. Drowning Instinct by Ilsa J. Bick
3,491 Ratings
I loved Ilsa j. Bick after reading her Ashes trilogy and just had to read her standalone novel about a student / teacher relationship and boy, this book broke me apart,. I was hooked to it and it really, literally had me in pieces once I finished. Honestly for a book that has been out for so long I really expected it to have more ratings.
9. Monsters by Ilsa J. Bick
3,601 Ratings
Another book by Ilsa J. Bick that has been out for many years now and should have way more ratings. This book is the conclusion to the Ashes trilogy and lets just say it is mental. Ashes is all about a zombie apocalypse.
10. The Accident Season by Moira Fowley Doyle
4,996 Ratings
This book is a magical realism novel that was so whimsical and confusing that I just instantly loved it!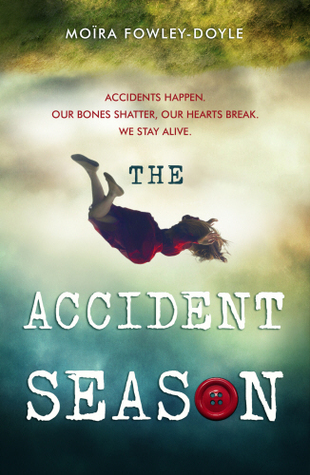 What underrated books are your absolute favourites? Did any of mine make your list? Let me know below!