Friday Reads #3 (July 8 2016)
I'm making some progress on the list of books that I had on my Goodreads currently reading shelf the last time I posted this! And you can see that below...
But, the main book that I am currently reading is....
A Court of Mist and Fury by Sarah J. Maas!
I'm so close to the end of this book, just a tad bit more to go and I am loving it! I actually think I shall have this finished today.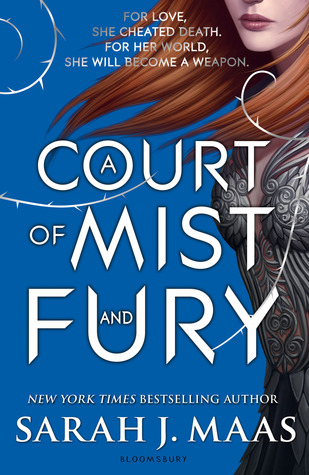 Now back to what Goodreads say I'm currently reading. I'm gone from 11 down to 8, including ACOMAF!
(By order of most read)
Dreams of Gods and Monsters - 22%
A Clash of Kings - 15%
The Lies of Locke Lamora 13%
Poison Study - 7%
The Appearance of Annie van Sinderen - 5%
The Sin Eater's Daughter - 5%
Ten Thousand Skies Above You - 2%
Again I'm slowly planning to get all these books read before starting any more new ones. I kept to that last time and hopefully I'll keep to it again this time!