2015 Releases I Can't Wait For!!! April Edition
It is already almost April!!! Where the hell is the year going??? Anyway here are the books!! I will write the relase date and the edition on each book as some book editions have different release dates!!
Empire of Night by Kelley Armstrong - April 1st 2015
(Paperback)

This is the sequel to Sea of Shadows by Kelley Armstrong and I absolutely loved that book and cannot wait to get my hands on the sequel!! Besides the covers are awesome!!!!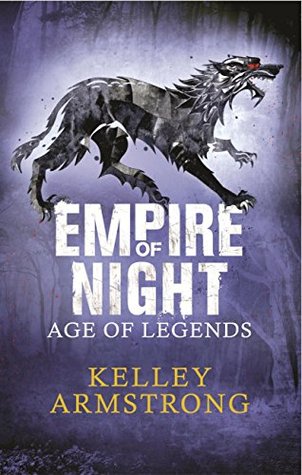 Positive by David Wellington - April 1st 2015
Anyone can be positive . . .
The tattooed plus sign on Finnegan's hand marks him as a Positive. At any time, the zombie virus could explode in his body, turning him from a rational human into a ravenous monster. His only chance of a normal life is to survive the last two years of the potential incubation period. If he reaches his twenty-first birthday without an incident, he'll be cleared.
Until then, Finn must go to a special facility for positives, segregated from society to keep the healthy population safe. But when the military caravan transporting him is attacked, Finn becomes separated. To make it to safety, he must embark on a perilous cross-country journey across an America transformed--a dark and dangerous land populated with heroes, villains, madmen, and hordes of zombies. And though the zombies are everywhere, Finn discovers that the real danger may be his fellow humans.
I'll Give You The Sun by Jandy Nelson - April 2nd 2015
Jude and her twin Noah were incredibly close - until a tragedy drove them apart, and now they are barely speaking. Then Jude meets a cocky, broken, beautiful boy as well as a captivating new mentor, both of whom may just need her as much as she needs them. What the twins don't realize is that each of them has only half the story and if they can just find their way back to one another, they have a chance to remake their world.
Things We Know By Heart by Jessi Kirby - April 21st 2015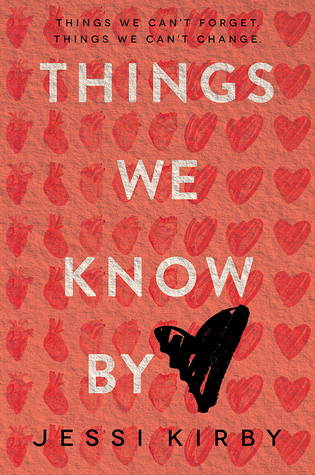 When Quinn Sullivan meets the recipient of her boyfriend's donated heart, the two form an unexpected connection.
After Quinn loses her boyfriend, Trent, in an accident their junior year, she reaches out to the recipients of his donated organs in hopes of picking up the pieces of her now-unrecognizable life. She hears back from some of them, but the person who received Trent's heart has remained silent. The essence of a person, she has always believed, is in the heart. If she finds Trent's, then maybe she can have peace once and for all.
Risking everything in order to finally lay her memories to rest, Quinn goes outside the system to track down nineteen-year-old Colton Thomas—a guy whose life has been forever changed by this priceless gift. But what starts as an accidental run-in quickly develops into more, sparking an undeniable attraction. She doesn't want to give in to it—especially since he has no idea how they're connected—but their time together has made Quinn feel alive again. No matter how hard she's falling for Colton, each beat of his heart reminds her of all she's lost…and all that remains at stake.
Rook by Sharon Cameron - April 28th 2015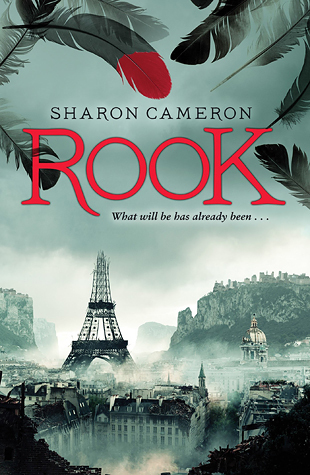 History has a way of repeating itself. In the Sunken City that was once Paris, all who oppose the new revolution are being put to the blade. Except for those who disappear from their prison cells, a red-tipped rook feather left in their place. Is the mysterious Red Rook a savior of the innocent or a criminal?
Meanwhile, across the sea in the Commonwealth, Sophia Bellamy's arranged marriage to the wealthy René Hasard is the last chance to save her family from ruin. But when the search for the Red Rook comes straight to her doorstep, Sophia discovers that her fiancé is not all he seems. Which is only fair, because neither is she.
As the Red Rook grows bolder and the stakes grow higher, Sophia and René find themselves locked in a tantalizing game of cat and mouse.
Magonia by Maria Dahvana Headley - April 28th 2015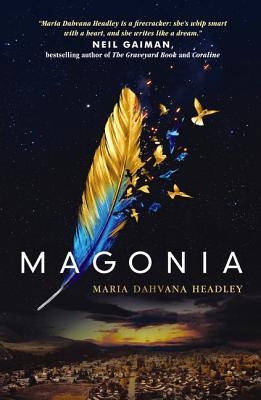 Aza Ray Boyle is drowning in thin air. Since she was a baby, Aza has suffered from a mysterious lung disease that makes it ever harder for her to breathe, to speak--to live. So when Aza catches a glimpse of a ship in the sky, her family chalks it up to a cruel side effect of her medication. But Aza doesn't think this is a hallucination. She can hear someone on the ship calling her name.
Only her best friend, Jason, listens. Jason, who's always been there. Jason, for whom she might have more-than-friendly feelings. But before Aza can consider that thrilling idea, something goes terribly wrong. Aza is lost to our world--and found, by another. Magonia.
Above the clouds, in a land of trading ships, Aza is not the weak and dying thing she was. In Magonia, she can breathe for the first time. Better, she has immense power--but as she navigates her new life, she discovers that war between Magonia and Earth is coming. In Aza's hands lies fate of the whole of humanity--including the boy who loves her. Where do her loyalties lie?
An Ember In The Ashes by Sabaa Tahir - April 28th 2015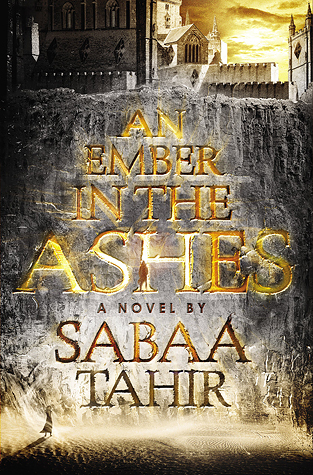 Set in a terrifyingly brutal Rome-like world, An Ember in the Ashes is an epic fantasy debut about an orphan fighting for her family and a soldier fighting for his freedom. It's a story that's literally burning to be told. LAIA is a Scholar living under the iron-fisted rule of the Martial Empire. When her brother is arrested for treason, Laia goes undercover as a slave at the empire's greatest military academy in exchange for assistance from rebel Scholars who claim that they will help to save her brother from execution. ELIAS is the academy's finest soldier-- and secretly, its most unwilling. Elias is considering deserting the military, but before he can, he's ordered to participate in a ruthless contest to choose the next Martial emperor. When Laia and Elias's paths cross at the academy, they find that their destinies are more intertwined than either could have imagined and that their choices will change the future of the empire itself. Vow your blood and body to the empire. Keep your heart for yourself.