Wishlist Wednesday #5
Wishlist Wednesday is a weekly meme hosted over at
Pen to Paper
. This meme is where you showcase one book that is on your wishlist and that you can't wait to get off your wishlist and into your hands.
On my Wishlist Wednesday today is....


The Appearance of Annie van Sinderen by Katherine Howe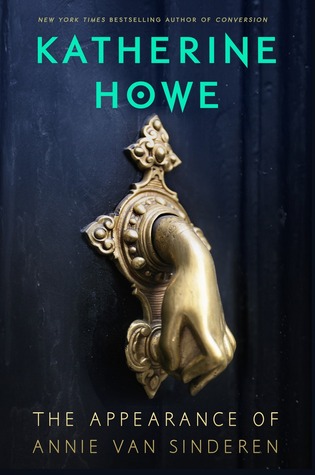 It's summertime in New York City, and aspiring filmmaker Wes Auckerman has just arrived to start his summer term at NYU. While shooting a séance at a psychic's in the East Village, he meets a mysterious, intoxicatingly beautiful girl named Annie.
As they start spending time together, Wes finds himself falling for her, drawn to her rose petal lips and her entrancing glow. But there's something about her that he can't put his finger on that makes him wonder about this intriguing hipster girl from the Village. Why does she use such strange slang? Why does she always seem so reserved and distant? And, most importantly, why does he only seem to run into her on one block near the Bowery? Annie's hiding something, a dark secret from her past that may be the answer to all of Wes's questions . . .
I am just after completing a book by Katherine Howe this month and that was Conversion. So I trailed onto her page on Goodreads and say that she had a new book coming out following the same layout and genre of the last only this time instead of witches, this is a story about ghosts!
I am anxiously awaiting the release of this book! Simply because it sounds really good and I've loved the authors previous work so hey why not!
This book is released September 15th 2015 in Hardback!
Have you heard of this book??
Is it on your wishlist??
What have you got on your wishlist??