Top Ten Tuesday #12
Top Ten Books Set In An Apocalyptic / Dystopian World
Top Ten Tuesday is a weekly meme hosted by The Broke and The Bookish and consists of them picking a topic each week for us bloggers to list our Top Ten.
The theme for this week is your top ten books set in a X setting and for this I've chosen the old classic apocalyptic / dystopian setting as I've been getting back into these books recently and decided to go back through my favourites!
1. Ashes by Ilsa J. Bick
From seeing many posts from me you all know that I just love this zombie apocalypse series. A very underated but amazing trilogy and one that I would definitely recommend for this theme!
2.
Noughts & Crosses by Malorie Blackman
This novel and this series is another amazing dystopian novel that will just take your breathe away. I loved these so much and again would recommend to everyone.
3.
The Hunger Games by Suzanne Collins
I believe everyone has already read or watched the movies for this series and again this was my first dystopian series I had ever read so it will hold a place in my heart as my love for this genre grows.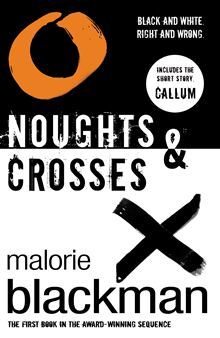 4. Feed by Mira Grant
I was left breatheless and speechless after I finished the first book in this series. It was one of the few that gave me a book hangover and I've been so heartbroken to pick up the rest of the books in the series but I will definitely because this is a very unique take on a zombie apocalypse involving bloggers, blogging and politics.
5.
Parasite by Mira Grant
Another fascinating dystopian / science fiction novel by Mira Grant. She is just amazing at writing this horrific novels. Again I've only read the first novel of this series but I will be catching p on it soon!
6. Partials by Dan Wells
Again another post-apocalyptic series that is very, very good. Again I have just read the first book, but I do have the other two in the series on my shelves just waiting to pick them up any day now!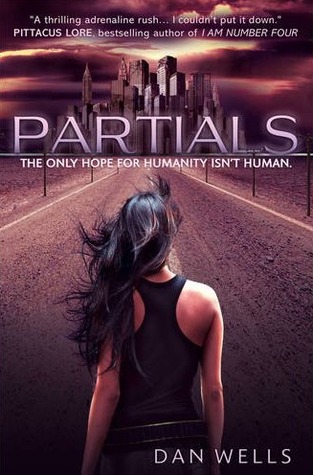 7.
The 5th Wave by Rick Yancey
An amazingly constructed series right here. I've read the first two books and have loved them and I immediately got The Last Star on its release date but I'm so afraid to read it to finish this series. I know it will be brilliant though.
8. Legend by Marie Lu
Marie Lu is just an amazing author and her Legend series is proof of that. This dystopian series is anything but cliche, it is an amazingly unique and full of unexpected twists and turns that I would have never expected in a YA novel, Of course, again like all of these books I would recommend this to everyone.
9. Gone by Michael Grant
It was actually a friend of mine that made me read these books and I'm so glad he did. I enjoyed them so much! The whole series was fantastic and a definite recommendation from me. I really enjoy Michael Grant's writing and he is just an amazing person as well!
10. All Our Yesterdays by Cristin Terrill
This standalone novel has got to be the most amazing dystopian / science fiction standalone ever! This book had me on such a roller-coaster of emotions and it was completely unputdownable.
What theme did you choose and what books would you recommend?