Top Ten
Tuesday #3
Top Ten Underrated Authors or Books in All Different Genres (I Can't Pick Just One)
Top Ten Tuesday is a weekly meme hosted by The Broke and The Bookish and consists of them picking a topic each week for us bloggers to list our Top Ten.

This list is going to be full of books which don't have much hype around them but which are absolutely amazing!! I am going to choose books which have less than 10,000 Goodreads Ratings, ok, maybe that's not small but hey :P
1. What I Saw and How I Lied by Judy Blundell
Goodreads Rating - 8,649

I adored this book!! I loved it the first time I read it, the second time I read it and now I'm about to read it for the third time. This book is set in the past in 1947, during the war and has a dash of a murder mystery. It's a fantastic book and honestly, I have heard no one talk about it :/ A book which is in the Contemporary and Mystery genres.
2. He's After Me by Chris Higgins
I enjoyed this book. I didn't find it amazing but did enjoy it. This is again of the Contemporary genre and is about a girl who falls head over heels for a boy who turns out to be not what he seems. This was a gripping and intense read and something that everyone should check out.
3. Ultraviolet by R.J Anderson
I loved this book so much when I first read it and then again when I reread it last year. A definite, everyone should check out. I can't say much about this one because I don't want to ruin the mystery aspect but let's just say it is from the Fantasy genre.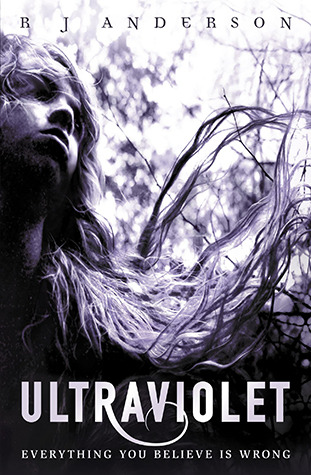 4. Sea of Shadows by Kelley Armstrong
What???? This book is really good and it only has that many ratings.....I am shocked. This is an amazing Fantasy novel from Kelley Armstrong and a must read for her fans!!
5. All Our Yesterdays by Cristin Terrill
You have to read this!!! It is incredible. A great time travel book that will just melt your heart and keep you hooked to the pages. It's intense, heart breaking and mind boggling. Everything you need is in this book. Go read it!! Read it now!!
6. Entangled by Cat Clarke
Oh, this book is good!! I read it before a few years back and I am going to read it again this year. I remember loving it, so I believe I will love it again. This is a Contemporary read and is really, really interesting!!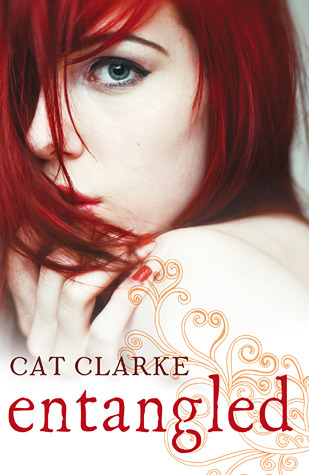 These last 2 books are over the limit I placed above and well I can't reach 10 either :P
7. Revolution by Jennifer Donnelly
Goodreads Rating - 17,657
This book needs the credit. It is an amazing book, that I hear no one talk about. It is a historic fiction novel about a girl who gets sucked back into time to France when the French Revolution is happening. A great, interesting read and honestly a must read!!
Goodreads Rating - 15,234
Zombies!!! I love this zombie book!! Really it is that good....I actually must read the rest of the series O.o