Top Ten Tuesday #5
Top Ten Books About Different Relationships To Read To Pass Valentines Day.
Top Ten Tuesday is a weekly meme hosted by The Broke and The Bookish and consists of them picking a topic each week for us bloggers to list our Top Ten.
Truth be told I'm not really a relationship person so Valentine's Day is just another day for me and will probably just be another day until I find that special someone :P So in general my Valentine's Day is usually like any other day but I sometimes celebrate by spending all day reading or watching movies and Netflix. So here I'm going to list my one of my best books throughout all the years I've been reading that centre around different types of relationships so ya'll can read them for Valentine's Day if you're like me :P
1. Drowning Instinct by Ilsa J. Bick
(2016) This is a standalone book by Ilsa J. Bick, an author which I love and I absolutely loved this dark book about a student / teacher relationship, so yes everyone, read this book!
2. Since You've Been Gone by Morgan Matson
(2015) Changing from a taboo romantic relationship to a book mainly about friendship. This is an amazingly good book that surrounds a rather toxic dependent relationship with a friend, growing into an amazing friendship and finding yourself in the process. I really loved this book!
3. Feed by Mira Grant
(2014) And travelling on from friendship we're going onto an amazing sibling relationship. This book features Georgia and Shaun Mason as they run a blog during a zombie apocalypse. Need I say more??
4. Stolen: A Letter To My Captor by Lucy Christopher
(2013) Stolen is about a girl who gets kidnapped by a man and he holds her captive in the Australian outback. So from going from our previous books featuring student / teacher relationship, friendships and sibling relationships we're going onto the relationship between a captor and the kidnapped.
5. The Forest of Hands and Teeth by Carrie Ryan
(2012) These last few years are going to be hard because my reading wasn't as varied as it is now and I read quite a lot less too but I chose The Forest of Hands and Teeth for the example of arranged relationships. I also love this book and the series so you should really check it out!
6. The Hunger Games by Suzanne Collins
(2011) We'll go with The Hunger Games for the principle of a love triangle relationship. We all know we kind of secretly love them when they are one right!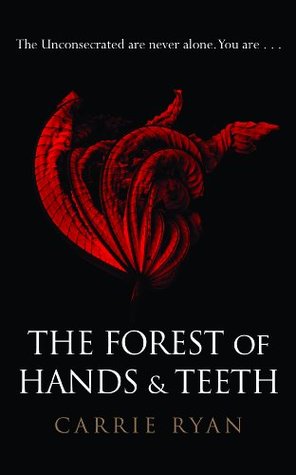 7. City of Bones by Cassandra Clare
(2010) You know what we're talking about here people! Incest. Brother / Sister relationship...
8. Twilight by Stephanie Meyer
(2009) And lastly for my years. Twilight began it all and so we're going with probably the theme of most famous relationship!
But I'm going to keep going, out of the theme of my reading years, and mention these 2 very notable relationships too....
9. I'll Give You The Sun by Jandy Nelson
Of course I had to mention an LGBTQA+ relationship and I just loved Noah's relationship in this book, even though it started out bad but how many relationships don't start out bad. I just have to mention Malec here too!!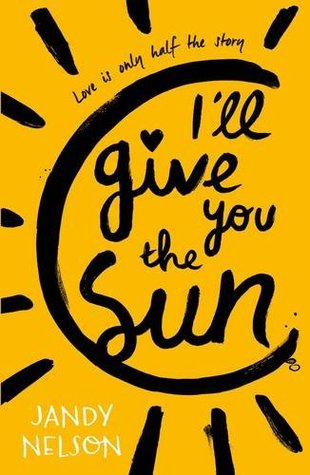 10. Legend by Marie Lu
And lastly I'm going with those forbidden relationships and we all know how Day and June's relationship was forbidden...
What Valentine's theme do you guys all go for?