BookTube-A-Thon 2014 Update - Day #3
Today I started 2 books. I started the books for the Read a book with pictures Challenge and the Read a book in the genre you've read least this year Challenge.
The books are: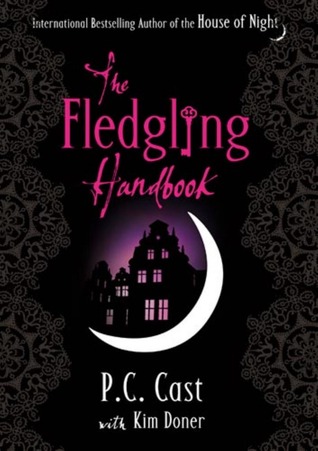 The Fledgling Handbook by P.C Cast
"Merry meet, fledgling.""""Welcome to a new life, a new world, and a new you. Welcome to the House of Night!"
This might seem like a scary time, Fledgling, but never fear! As you start your journey through the ancient halls of the House of Night, this indispensable handbook will aid you in your transition from human to fledgling. Within these pages you will find invaluable information about the history of vampyres. You will also come to a better understanding of your body's transformation, as well as read words of hope from great vampyres of the past and learn essential foundations of rituals and lore. Now, Fledgling, read on. A new life awaits you; your path to that magickal future begins here!
Where She Went by Gayle Forman
If you had a second chance at first love . . . would you take it?
It's been three years since Adam's love saved Mia after the accident that annihilated life as she knew it . . . and three years since Mia walked out of Adam's life forever.
Now living on opposite coasts, Mia is Julliard's rising star and Adam is LA tabloid fodder, thanks to his new rock star status and celebrity girlfriend. When Adam gets stuck in New York by himself, chance brings the couple together again, for one last night. As they explore the city that has become Mia's home, Adam and Mia revisit the past and open their hearts to the future - and each other.
Told from Adam's point of view in the spare, powerful prose that defined
If I Stay
,
Where She Went
explores the devastation of grief, the promise of new hope, and the flame of rekindled romance.
Day 3 Progress - 232 pages
Total Progress - 622 pages