Top Ten Tuesday #19
Top Ten Finished Series I Need To Finish And Has Not Finished Yet.
Top Ten Tuesday is a weekly meme hosted by The Broke and The Bookish and consists of them picking a topic each week for us bloggers to list our Top Ten.
Ok, ok, ok I am soo late with this post like over half a week late but I just really wanted to do this topic, so I'm doing it now! :P
1. The Grisha Trilogy by Leigh Bardugo
I have only read the first book in this series :'( and I really loved it!! It had me completely hooked but I didn't have the second book so I waited a while before getting it and then purchased it in March of this year and now have only got the third book this month because I was waiting for it to become standard paperback size so it would match my set and now it does!! Anyway I've read book 1 - Shadow and Bone but still have to read Siege and Storm and Ruin and Rising.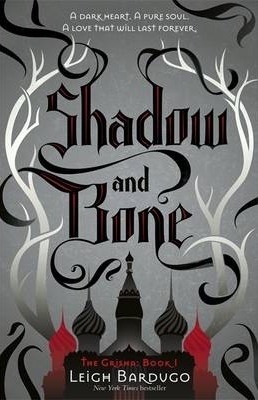 2. Ashes

Trilogy

by Ilsa J. Bick
In this horror, zombie, completely engrossing trilogy I have read the first two books, Ashes and Shadows (Shadows is still pending on review, I will have it up soon, I promise!!) Now I just have the last book in the trilogy to read and that is Monsters and I really can't freaking wait to read it but I'm leaving it till the month of October :P I wonder why??? :P
3. Nightshade Trilogy by Andrea Cremer
I read the first book in this trilogy, Nightshade, about a year or so ago and I really enjoyed it but I haven't picked up the other books in the series yet... so therefore it makes this list and I have yet to read Wolfsbane and Bloodrose.
4. Breathe by Sarah Crossan
This series here is only a duology and I've read the first book, so all I need do now is read the second!! Besides I really enjoyed the first book so why haven't I read the second one yet???
5. The Chemical Garden Trilogy by Lauren DeStefano
I loved, loved, loved the first book in this series. It was just such a dark dystopian but much like all the others on this list I have yet to pick up the following books in the series....
6. Delirium Trilogy by Lauren Oliver
Again another series which I absolutely adored but have only read the first book, Delirium. I have Pandemonium now waiting on my shelves and well I need to get Requiem and I need to finish this series.
7. Divergent Trilogy by Veronica Roth
Yes, yes, yes, I know!! What the hell.. But I only need to read Allegiant then I'm finished. I have read both Divergent and Insurgent and well the only reason I'm waiting to read Allegiant is besides the bad talk surrounding the book, that I was waiting for the standard sized paperback to release so my set would match...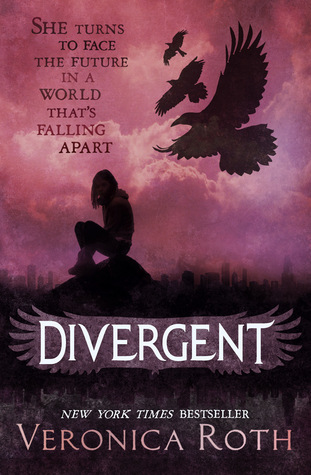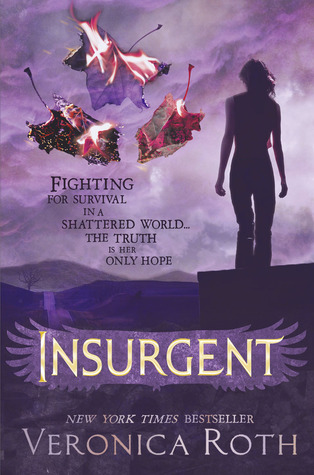 8. Wolves Of Mercy Falls Series by Maggie Stiefvater
And here I though I had the series complete with Shiver, Linger and Forever but along comes another book, Sinner, and I just have to get my hands on it!! It's about Cole, people! So yes, now I need to finish this series all over again :P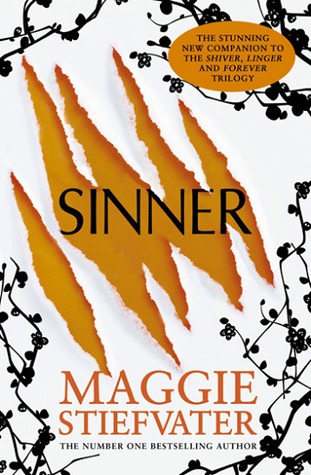 9. Daughter of Smoke and Bone Trilogy by Laini Taylor
This series is just perfection!! Literally. I have read the first two books which are Daughter of Smoke and Bone and Days of Blood and Starlight and have just got to read Dreams of Gods and Monsters to finish off this series. But I'm so scared and I don't want it to end!!!....
10. Partials Sequence by Dan Wells
Lastly, and this is actually my last series that I need to compete which are finished. There are a whole load of unfinished series too but that's a whole different kettle of fish. Anyway I have read the first book in this series, loved it and have just recently bought the second and third book meaning that I can now finish the series :D The books in this series are Partials, Fragments and Ruins.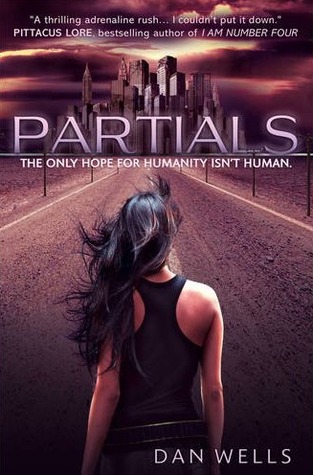 And that is it!! My full list of series which are finished that I need to complete, what made it onto your list?? Or how many series have you left to finish?