Wishlist Wednesday #8
Wishlist Wednesday is a weekly meme hosted over at
Pen to Paper
. This meme is where you showcase one book that is on your wishlist and that you can't wait to get off your wishlist and into your hands.
On my Wishlist Wednesday today is....


Rook by Sharon Cameron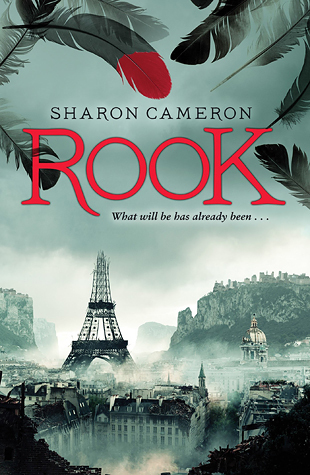 History has a way of repeating itself. In the Sunken City that was once Paris, all who oppose the new revolution are being put to the blade. Except for those who disappear from their prison cells, a red-tipped rook feather left in their place. Is the mysterious Red Rook a savior of the innocent or a criminal?
Meanwhile, across the sea in the Commonwealth, Sophia Bellamy's arranged marriage to the wealthy René Hasard is the last chance to save her family from ruin. But when the search for the Red Rook comes straight to her doorstep, Sophia discovers that her fiancé is not all he seems. Which is only fair, because neither is she.
As the Red Rook grows bolder and the stakes grow higher, Sophia and René find themselves locked in a tantalizing game of cat and mouse.
Wow, wow, wow, wow, wow! I am literally so in love with the premise of this book. I really want to read this. And look at that stunning cover. I haven't read anything else by Sharon Cameron but this book just has me so intrigued and I cannot wait to get my hands on it, even though I'm sorta waiting for the paperback edition to come out and I want the cover to also be the same but we'll wait and see.
Have you read this book??
Is it on your wishlist??
What have you got on your wishlist??