July Book Haul 2014
It is the 1st of August!! And here is my Haul for July. I have put myself on a book buying ban because there are loads of books in my room that I have not read yet which need to be read first. I must admit that it was hard, every time I passed a book shop I craved to go in and buy a book. I have admitted to my problem :P So instead I walked in on numerous occasions and walked out empty handed (most of the time).
More Than This by Patrick Ness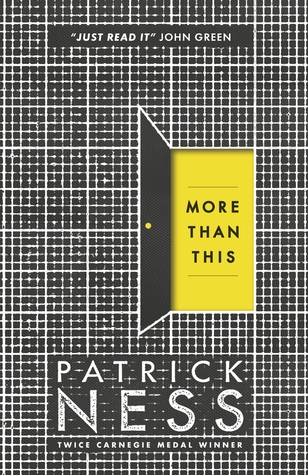 A boy drowns, desperate and alone in his final moments. He dies.
Then he wakes, naked and bruised and thirsty, but alive.
How can this be? And what is this strange deserted place?
As he struggles to understand what is happening, the boy dares to hope. Might this not be the end? Might there be more to this life, or perhaps this afterlife?
I heard about this book a while back and recently I have heard more and more about it, so I went to the book store with my brother because I was getting him the 'Book of Dragons' book and because it was on the offer of buy one get one half price I got 'More Than This.' I'm excited to read it though and I will hopefully get it read before the year is up.