Friday Finds #8
This is a meme hosted by MizB at ShouldBeReading :) What you do is post up books that you have discovered from bookstores, friends or the web or whatever way you discovered them. You post the books you've only discovered during the week period.
The Books I Discovered This Week:
I discovered three books from a book store this week:
SAY HER NAME BY JAMES DAWSON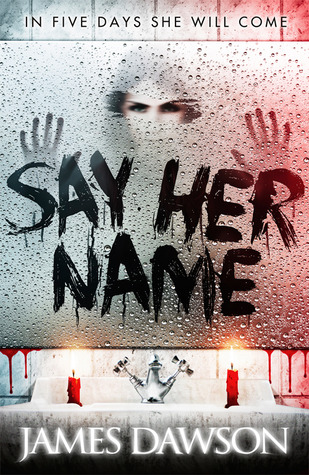 Roberta 'Bobbie' Rowe is not the kind of person who believes in ghosts. A Halloween dare at her ridiculously spooky boarding school is no big deal, especially when her best friend Naya and cute local boy Caine agree to join in too. They are ordered to summon the legendary ghost of 'Bloody Mary': say her name five times in front of a candlelit mirror, and she shall appear... But, surprise surprise, nothing happens. Or does it?
Next morning, Bobbie finds a message on her bathroom mirror... five days... but what does it mean? And who left it there? Things get increasingly weird and more terrifying for Bobbie and Naya, until it becomes all too clear that Bloody Mary was indeed called from the afterlife that night, and she is definitely not a friendly ghost. Bobbie, Naya and Caine are now in a race against time before their five days are up and Mary comes for them, as she has come for countless others before...
So so creepy, I think we've all heard of the Bloody Mart stories that haunted our childhoods and because of that I really want to read this book. If it truly is as creepy as the premise sounds, I may not sleep for a long time afterwards.
A CRACK IN EVERYTHING BY RUTH FRANCES LONG
Welcome to The Other Side ...
Chasing a thief, Izzy Gregory takes a wrong turn down a Dublin alley and finds the ashes of a fallen angel splashed across the dirty bricks like graffiti. She stumbles into Dubh Linn, the shadowy world inhabited by the Sidhe, where angels and demons watch over the affairs of mortals, and Izzy becomes a pawn in their deadly game. Her only chance of survival lies in the hands of Jinx, the Sidhe warrior sent to capture her for his sadistic mistress, Holly. Izzy is something altogether new to him, turning his world upside down.
An Irish author, a book set in Ireland. Damn hell, yes, I am going to read it!!! I actually had this book in my hands a few days ago even though it's not supposed to be out yet, but it was in a bookstore. Maybe I should have got it then....
SINCE YOU'VE BEEN GONE BY MORGAN MATSON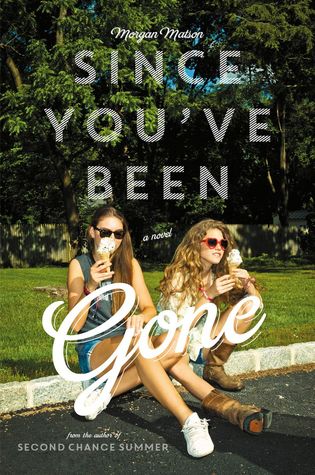 It was Sloane
who yanked Emily out of her shell and made life 100% interesting. But right before what should have been the most epic summer, Sloane just...disappears. All she leaves behind is a to-do list.
On it, thirteen Sloane-inspired tasks that Emily would normally never try. But what if they could bring her best friend back?
Apple picking at night?
Okay, easy enough.
Dance until dawn?
Sure. Why not?
Kiss a stranger?
Um...
Emily now has this unexpected summer, and the help of Frank Porter (
totally
unexpected), to check things off Sloane's list. Who knows what she'll find?
Go skinny-dipping?
Wait...what?
Ok, I didn't just discover this one. I've actually seen it on different sites a lot but after seeing it in person I decided to add it to my wishlist. I need a read like this on my shelves anyway.