Currently Reading - 2 June 2014
I am still currently reading these books from the last post:
The Fiery Heart by Richelle Mead

Hush, Hush by Becca Fitzpatrick

Harry Potter and the Sorcerer's Stone
Also now added on to my Currently Reading List is: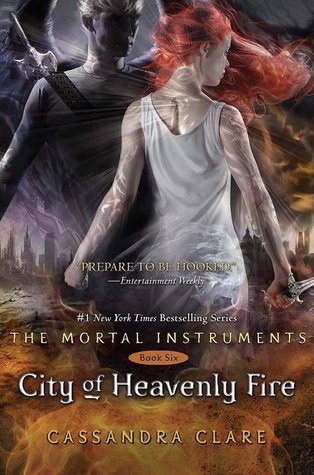 City of Heavenly Fire by Cassandra Clare
(The Mortal Instruments #6)
ΕRCHOMAI, SEBASTIAN HAD SAID.
I am coming.
Darkness returns to the Shadowhunter world. As their society falls apart around them, Clary, Jace, Simon and their friends must band together to fight the greatest evil the Nephilim have ever faced: Clary's own brother. Nothing in the world can defeat him — must they journey to another world to find the chance?
This is it the last book in the TMI series and I am currently reading it and I'm scared and I don't want it to end but I am dying to know what happens. You can be sure you'll hear from me and my thoughts about this book when I've finished it.