Wishlist Wednesday #1
Wishlist Wednesday is a weekly meme hosted over at
Pen to Paper
. This meme is where you showcase one book that is on your wishlist and that you can't wait to get off your wishlist and into your hands.
On my Wishlist Wednesday today is....


This Is Where It Ends by Marieke Nijkamp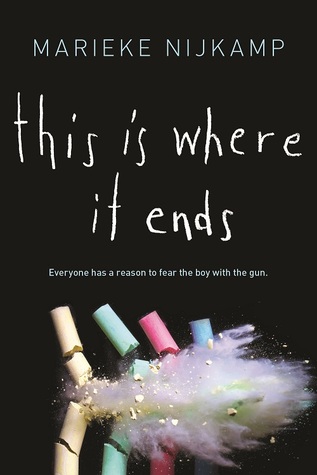 10:00 a.m.
The principal of Opportunity, Alabama's high school finishes her speech, welcoming the entire student body to a new semester and encouraging them to excel and achieve.
10:02 a.m.
The students get up to leave the auditorium for their next class.
10:03
The auditorium doors won't open.
10:05
Someone starts shooting.
Told over the span of 54 harrowing minutes from four different perspectives, terror reigns as one student's calculated revenge turns into the ultimate game of survival.
As soon as I heard about this book I added it to my wishlist. It is a book about such a devastating topic that I wanted to see how the author portrays this in a story. This is also this author's debut novel and I'm intrigued to see her writing style and techniques used within this book. This book just released a few days ago and well, it's on my Wishlist Wednesday for a reason, right??
Have you read this book??
Is it on your wishlist??
What have you got on your wishlist??